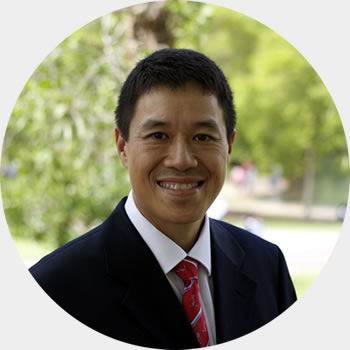 Dr Mark Loh is a Paediatrician and Neonatologist with more than 15 years experience of looking after sick children, starting in the newborn period and progressing into late childhood and adolescence.
He graduated with commendation from Aberdeen University (UK) in 1995 and obtained membership to the Royal College of Paediatrics and Child Health in 1998, after training in Nottingham (UK). He has since worked in various Neonatal / Children's Intensive Care Units in Sydney and London to enhance his experience in the care of sick children of various nationalities, with a wide range of medical problems. Returning to Singapore in 2002, he spent 5 years at KK Women's and Children's Hospital, working in the largest newborn unit in SE Asia.
Since 2006, he has been providing private medical services to newborns and children in clinic and private hospitals to the wider local and expatriate community in Singapore.
He is currently the chairman of the Paediatric and Neonatal Services Committee of Mt Elizabeth (Novena) Hospital.
Specialist Role:
Consultant Paediatrician & Neonatologist


Qualifications:

MBChB (Aberdeen), MRCP (Paed), MRCPCH (UK), FAMS (Singapore)


Languages:

English and Mandarin


Clinical Interests:

Neonatal Intensive Care, Paediatric Emergencies, Childhood Immunizations